Do you have the tech you need to grow your business?
The pandemic forced businesses, such as real estate, to integrate modern technology into their current processes, shifting how REALTORS® conducts business. Through adaptive technology, REALTORS® was able to minimize in-person contact while giving customers and clients a stress-free, personalized real estate transaction.
Below are a few tools your business should have in your arsenal to continue to meet demands in our ever-changing industry.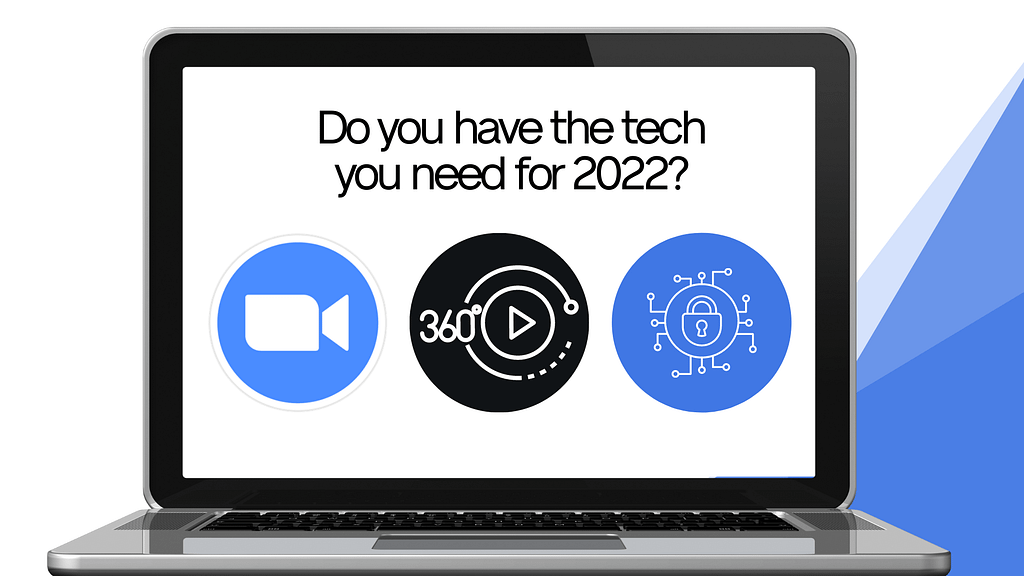 Videoconferencing
Throughout the pandemic, the phrase "you are muted" became highly used due to the need for videoconferencing. This form of communication is a personalized way to communicate with your clients or industry members when in-person is less available.
There are free or paid programs that are available for you:
Zoom – Computer and phone application that allows you to connect with others. Paid or free versions are available.
Google Duo – Web or phone application that allows different carriers to connect with others, typically used for androids. Paid or free versions are available.
Facetime – Computer or phone application for Apple products. Free version downloadable in the apple store.
These are the typical products, but many others include Microsoft Teams, Google Meets, Facebook Rooms, WebEx, and many more.
360-degree camera or service to shoot virtual tour photos
During the peak of the pandemic, an already popular product became a much-needed solution. Many photographers or experienced REALTORS® began conducting 360-degree online tours to manage this need for an immersive online tour during the home buying experience.
Choose from one of the many packages available at platforms such as Immoviewer and Avatour.
CyberSecurity Platforms
The increase in technology has led to the further rise of wire fraud and business email hacking, leaving cybersecurity solutions top-of-mind. REALTORS® have taken action to protect their clients and their business by using secure collaboration platforms such as Title|Pipe™, which is currently free to industry professionals.
We have learned that modern technology is around for the long haul throughout the past two years, which is why it's imperative to adopt and adapt before you are left behind.